Gift Cards
What do you get your hard-to-buy-for friend, Aunt, or coworker? A Gift Card so they can choose their own iconic outfits!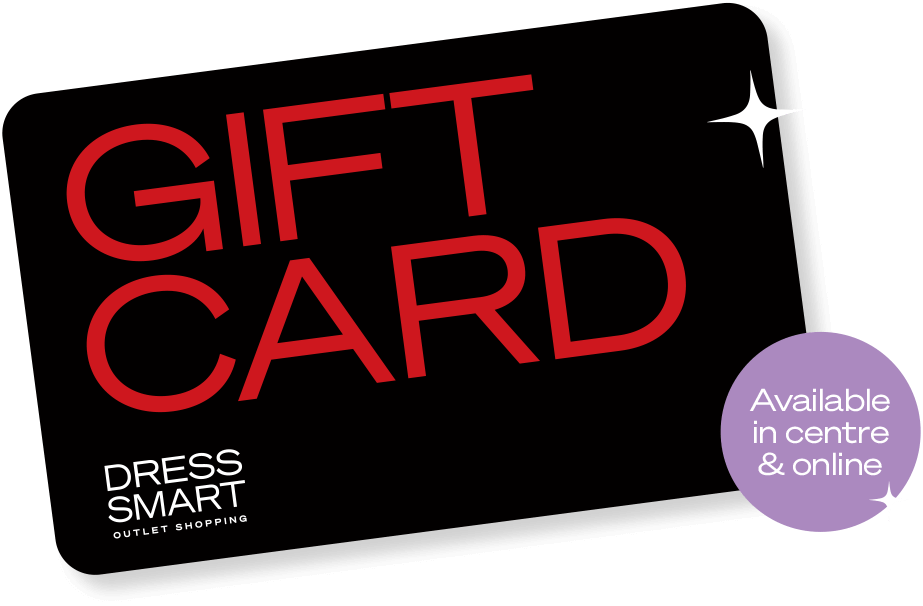 For every $20 you spend on a Dress Smart Gift Card this Christmas, we will donate $2 to Everybody Eats.*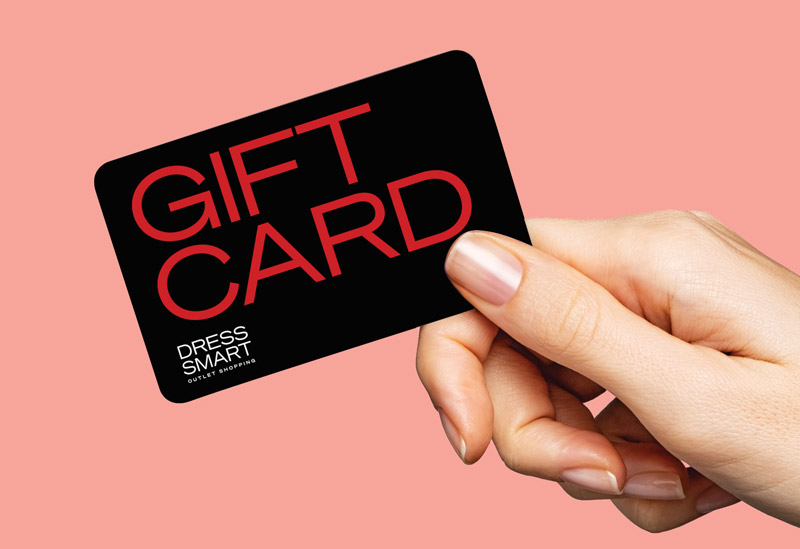 One Size Fits All
Available in any amount from $20. Redeemable at Dress Smart stores nationwide. Available from the Management Office and Online. Payment by EFTPOS or Credit Card only.
Terms and Conditions
Dress Smart Gift Cards are redeemable for merchandise sold at any participating retailer at any Dress Smart Outlet Shopping Centre nationwide.
Dress Smart Gift Cards are not redeemable for cash.
Dress Smart Gift Cards credit will expire 24 months after the last top-up. After the Gift Card has expired, it is no longer valid. All transactions will be declined and any outstanding balance will be forfeited. You can check your balance and transaction history by clicking here.
Lost or stolen Dress Smart Gift Cards will not be replaced. Any unused balance will not be refunded or transferred to a new Gift Card.
Dress Smart Gift Cards should be held in a secure place, as any person holding the Gift Card may be able to use its value to make purchases.
Dress Smart Gift Cards will be void and will not be redeemable if they are defaced, mutilated, altered or tampered with in any way.
Any personal information provided in purchasing a gift card will be held in accordance with the Dress Smart Privacy Policy.
* See terms & conditions for the Everybody Eats promotion